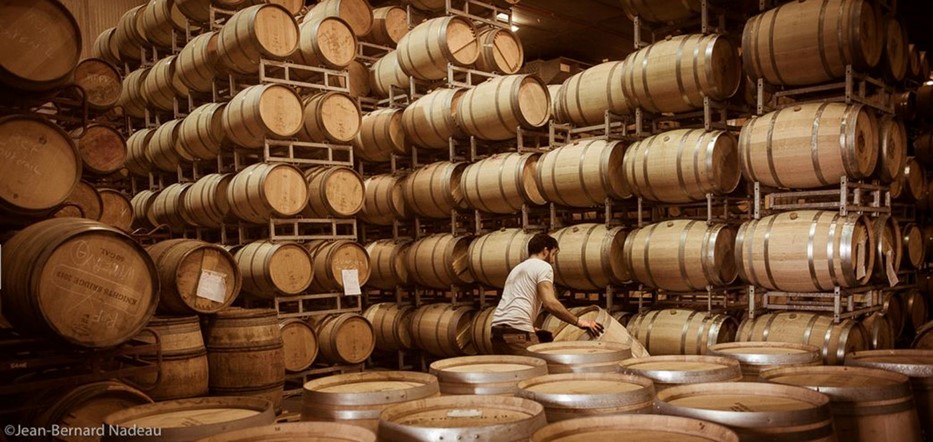 H&A Location was born in the vineyard 16 years ago. The idea was the result of a reflexion led by Richard Hardillier and Florent Arrouy in collaboration with the winegrowers on the problems related to the costs and management of the vineyards' barrels parks. It has been a success: today, H&A Location has three offices in Bordeaux (head office), Beaune and Limonest, three subsidiaries in Madrid, San Francisco and Milan, 50 employees and a turnover of 285 M€.
Above all, it is a virtuous principle of circular economy applied to the 685,000 barrels of the H&A's park, 300,000 of which are located in France. Since, the company rents the barrels to the estates, then takes them back and recycles them. As time went by, the services offered have been expanded, from simple rentals to the complete management of logistics and even of the fleet of agricultural machinery. The company's success is based on the proximity of its teams to its 1,300 customers. In the latest supplement "Vins des Echos", dated September 3, 2020, the founders shared some of the secrets of this success: "A barrel is a piece of oak planted under Louis XIV. And after three years, should it be burnt? No way! So, we manage a bellied herd scattered all over the world, reassigned to new missions depending on whether the wood has drunk chardonnay, nebiolo or tempranillo… Each user pays for his or her rental time. The very first, master of his choices, selects his cooper, his model, his toasting, to perfect the maturing of his wine in new barrels. H&A pays the bill. At the end of its time in the cellar, the barrel is taken back and re-let to another producer who needs second-hand barrels for a more gentle aging process. He has the choice among 1,300 "châteaux" and estates from around the world, 78% of which are "grands crus" and assimilated, with origins as diverse as the Médoc, Burgundy, Rioja, Veneto, Lombardy, Oregon or Napa Valley. It's a virtuous circle for the winegrower: cheaper, more responsible, more practical. »
Then after four or five years, the barrels continue their journey to Portugal to polish the Port, to the United States for the Bourbons, or to Scotland for the Whiskies. They end their life as garden planters, the teams refusing to see them leave as firewood. H&A is targeting one billion in sales by 2025, a growth driven by the rise of other wine, the spirits and the artisanal beer markets.
CR Jean-Bernard Nadeau